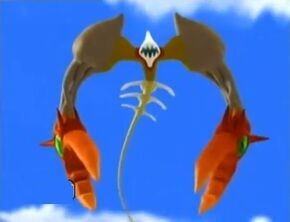 The Dweeperd is a wild alien animal invading Singletown. It doesn't have eyes on it's head, but rather on it's pincers. It's flying ability gives it's advantage to grab other species smaller than itself.
Powers and Abilities
Edit
Flying that helps the alien to evade attacks from the enemy. It is able to grab objects using its two big pincers.